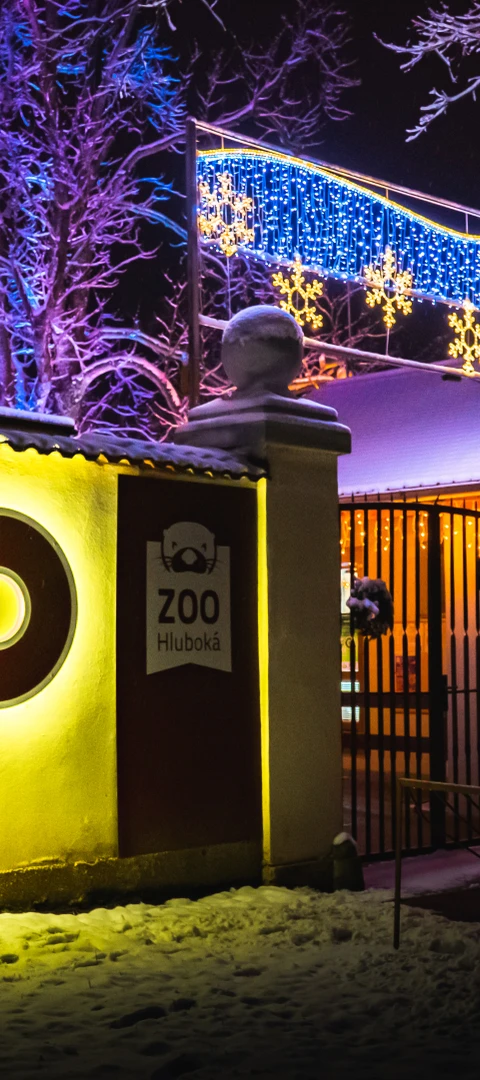 Zoo Hluboká
In addition to the Castle, the ZOO Ohrada is definitely worth seeing in Hluboká. It is located near the castle, and thus not far from our hotel. It is the third oldest zoo in the country. It was first opened for public in May 1939. It was established as part of the hunting museum built by Adolph Schwarzenberg, the owner of the estate. Currently it operates and develops as a separate organization. In 1982, the run for ungulates and waterfowl was opened on the edge of the Munický pond.
You can see over 150 species of animals living in Europe and in the temperate zones of Asia, however, you will not miss the representatives of exotic animals. The pride of the zoo is the exposition of river otters in large glass pools.

You can also become adoptive parents of some animals.

The ZOO offers admission for individuals as well as discounted family tickets. If you stay at our hotel with your children, we certainly recommend a visit to this ZOO.

The ZOO is open to the public daily from March to December.
March
8:30 - 17:00
April - May
8:30 - 18:00
June - August
8:30 - 19:00
September
8:30 - 17:00
October
8:30 - 16:00
November - December
8:30 - 16:00