Aleš South Bohemian Art Gallery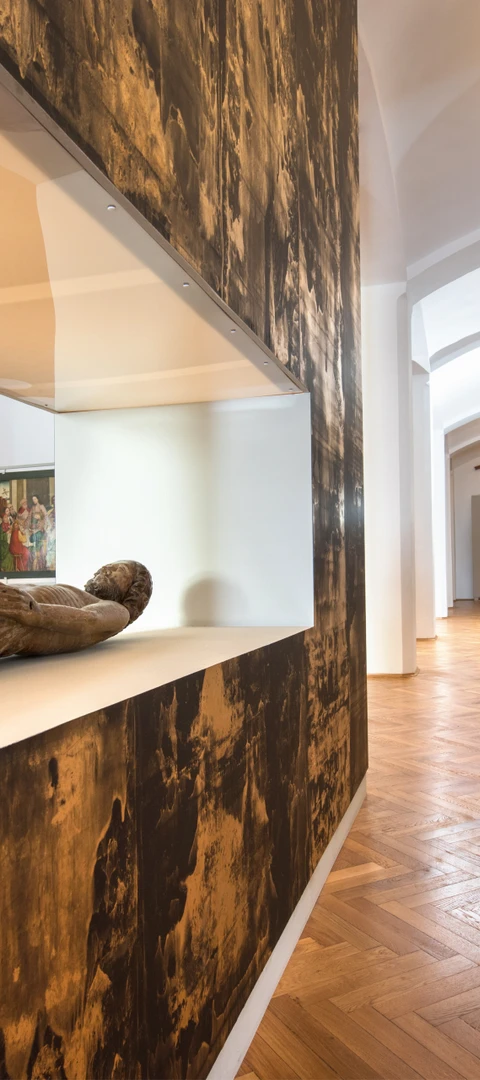 Aleš South Bohemian Art Gallery
Aleš South Bohemian Art Gallery was named after the south Bohemian native painter Mikoláš Aleš (1852 - 1913). It is the only art museum in the South Bohemian Region and belongs among five largest institutions of its kind. 

In April 1956, the the former neo gothic riding hall belonging to the castle Hluboká, became the main office of this gallery.

In the collections of the Aleš South Bohemian Art Gallery, you can admire a large and famous collection of Gothic art from Šumava and South Bohemia. It is complemented with works of Bohemian and European art from the 16th till 19th centuries, for example a remarkable collection of Dutch paintings. This collection is followed by a collection of Czech modern and contemporary art. It includes all the important personalitiesa and opinion trends of art production.

A newly refurbished building in Bechyně is a part of the Aleš South Bohemian Art Gallery. Here you can see modern Czech and world ceramics and porcelain. 

The exhibition halls are open daily, moreover, on Sundays and public holidays, the entrance to all expositions of the Aleš South Bohemian Art Gallery is free of charge.
Hluboká nad Vltavou, castle riding hall
April- October: 9:00 - 18:00

Are you interested in any of the concerts? So do not hesitate to come to our hotel. With pleasure we will put you up and provide  excellent facilities for a relaxing weekend full of good music.